School outfit 2 game
Follow us on Facebook and Youtube: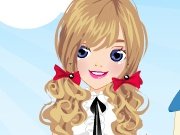 Description: School outfit 2
Vera is preparing for the new school year. She grew up for the last year. Now she must choose a new style for school.
How to play:
pick a new suit for a girl that goes to school. Look how many dresses, hairstyles and jewelry choices are there in her wardrobe. Try to come up with a new form of dress for school.