Barbie at school game
Follow us on Facebook and Youtube: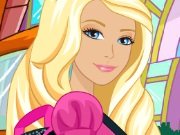 Description: Barbie at school
Barbie changes school! She may suddenly appear even in your class and you will sit with her at the same desk! Would it be cool news? Pick a new outfit for this beautiful girl. Let it be such that everyone at your school enjoyed it!
In this Barbie at school dress up game you can dress Barbie in an incredible range of clothes. There are so much different stuff! Different hairstyles, dresses, shoes and backpacks. You have not seen such a wonderful dressing up game! By clicking on the background changing button you can choose an outfit for the school and for the way back home. It would be cool!