Scooby Doo At The Doctor game
Follow us on Facebook and Youtube: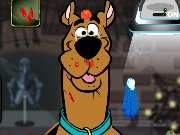 Description: Scooby Doo At The Doctor
Scooby Doo slipped when running away from evil spirits and the monster in the castle. Shaggy brought him to the hospital for a doctor examined the dog. Become a doctor during the game and heal the poor Scooby Doo. And our cowardly dog is afraid of not only pain, but also doctors. Make it so that he fell in love with doctors and happy to come to them when needed.
How to play:
In this game you can cure Scooby Doo. Remove the splinter, wipe the blood and cover the wound with plaster. Make the dog began to smile.
Played: 42426. Added: 10-04-2015, 16:41.
Play other games from this developer:
SueFun.com
. Categories:
Doctor