Comfortable style game
Follow us on Facebook and Youtube: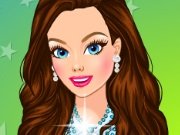 Description: Comfortable style
It happens that you have to wear something beautiful and comfortable at the same time? For example, at school for cleanup or for a walk in the woods and you have to look nice there? Our girl in this dress up game wondered what to wear to look stylish, but also comfortable. What skirt, blouse and shoes should be there? And what about the hairstyles?
In this game you need a mouse to select categories and items in them to create the most classy and comfortable style for this girl.
Played: 174519. Added: 12-03-2015, 15:32.
Play other games from this developer:
GirlsW.com
. Categories:
Dress Up
Comfortable style game walkthrough: