Club style game
Follow us on Facebook and Youtube: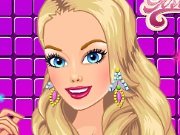 Description: Club style
It happens that you wait for weekend so much and miss your friends! It is so wonderful to meet with them and have good fun! It seems that this weekend you and your friends are going dancing in the night club! Let's think in advance what you can put on for such an occasion!
You can choose the most beautiful dresses, beautiful shoes and elegant hairstyles for dancing in a nightclub. Be free in your desires and pick your best outfit for a holiday in this club style dress up.
Played: 136467. Added: 24-02-2015, 23:21.
Play other games from this developer:
GirlsW.com
. Categories:
Dress Up