Beauty and Robin Hood game
Follow us on Facebook and Youtube: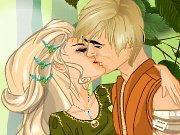 Description: Beauty and Robin Hood
This forest bandit Robin Hood lived in the woods hiding from the royal troops. He attacked the rich people with his band to take away their wealth, and then distributed it to the poor. In this romantic story a princess fell in love with the brave warrior and secretly met with him in the woods. How romantic is it!
How to play:
the main characters of this dressing up game are Robin Hood and the girl. They love each other. Pick clothes for them to wear on the secret dates. To do this, click on the green buttons on the left and choose their hair, clothes and shoes.
Played: 68751. Added: 29-06-2012, 08:30.. Categories:
Dress Up