Сhocomania game
Follow us on Facebook and Youtube: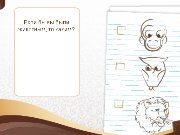 Description: Сhocomania
Did you know that chocolate is not only extremely tasty butit is also very useful?When autumn is there behind the window, and it's cold and wet on the street, chocolate helps to reduce fatigue and to mobilize your mind, in addition, it tastes unbelievably good and always keeps your spirit.Everyone loves chocolate, some people more, some people less, some love sweet, someone love bitter. In our exciting online game for girls you can find out the level of your chocolateaddiction.
How to play the online game "Chocomania":
Play with the mouse. The game is entirely in Russian. Answer the questions and find out its dependence on chocolate.
Played: 43200. Added: 30-09-2011, 12:39.. Categories:
Quizzes