What animal are you today game
Follow us on Facebook and Youtube: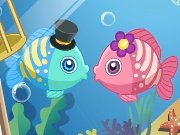 Description: What animal are you today
Noticed how people may be different in mood and behaviour every day? This quiz will try to guess whom you are alike today depending on your mood and preferences.
How to play:
there are 10 pairs of pictures in front of you. Choose the one that you like the most. After that, you can find out what the animal you look alike today. Come and play every day to find out whom you will be alike every new day.
Played: 44019. Added: 16-05-2012, 04:00.. Categories:
Quizzes