Test for Santa Claus game
Follow us on Facebook and Youtube: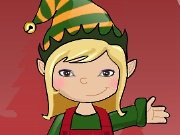 Description: Test for Santa Claus
Santa Claus is not just an old man with a cotton-wool beard and a sack on his back. Santa Claus is primarily a symbol of the holiday, which only comes once a year to bring joy and happiness to all people in the world. He is infinitely good and bright. So you, to be just like him it is important to have a suitable character and be able to bring joy to people. Our Christmas
game for girls
will help you to determine if you can be Santa Claus or not. To find out, are you able or not, choose the images that you will like more. Click on them with the mouse. When you will know the answer, you can share results with your friends.
Good luck!
Played: 40599. Added: 16-12-2011, 20:02.. Categories:
Quizzes