My Perfect Bedroom Decor Game game
Follow us on Facebook and Youtube: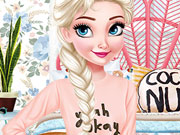 Description: My Perfect Bedroom Decor Game
If the cold season comes, the value of a warm and cozy bedroom grows to heaven. Princesses also value their bedrooms in the cold season as they spend more time there wrapping themselves in a warm blanket. In this game "My Perfect Bedroom Decor," you will meet Elsa, Anna, Tiana and Merida. You will have the opportunity to come up with a bedroom design for each of the princesses, and then choose warm pajamas or a costume that the girls will wear to keep warm. When the choice has already been made for all princesses, then you will receive an assessment and you will know which girl is most pleased with your choice.