Eyes Shooting game
Follow us on Facebook and Youtube: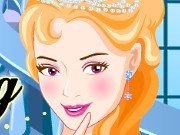 Description: Eyes Shooting
Welcome to the wonderful online game for girls. Beautiful princess went to the ball. There are a huge number of handsome guys, every one of them is a prince or a duke. But there are also many girls who also want to get a good husband for themselves. It is time to turn on the charm and attack.
How to play the game "Eyes shooting ":
Click on the guys to make contact, keep clicking continuously in order to send a kiss and turn the prince into a faithful dog. If the opponent tries to take your prince, keep clicking the mouse to turn it into a pigeon. Do not get caught by a witch, she can turn you into a rabbit. The game has many levels. Playing time is limited.
Played: 77931. Added: 12-05-2011, 10:25.. Categories:
Kissing