Create a Manga doll game
Follow us on Facebook and Youtube: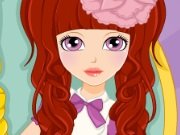 Description: Create a Manga doll
Do you want to create your own doll, and in the way you want? Imagine that your favorite doll can be created by you! Any style, hair color, clothing, dresses and shoes! All this you can choose in this game. Look how easy it is to do in this game. Just choose with the mouse and transfer whatever you want on the doll and then you can choose any color by clicking on the round colored button. Next, proceed to another section and continue to create the best doll, which was not yet in the store and no one has got it yet!
Played: 36117. Added: 21-02-2015, 07:39.
Play other games from this developer:
PoshDressup.com
. Categories:
Dolls