Tecna Sophix game
Follow us on Facebook and Youtube: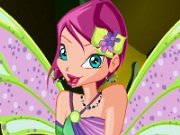 Description: Tecna Sophix
Tecna Sophix has recently joined Belivix club. She is very wise, emotional girl. She loves to learn new sciences, learn how they work and what they can do in life.
How to Play:
dress Tecna Sophix up in a cool outfit. Choose hair, makeup and clothes for her.
Played: 54414. Added: 17-10-2012, 22:27.. Categories:
Winx
Tecna Sophix game walkthrough: