Compatibility test game
Follow us on Facebook and Youtube: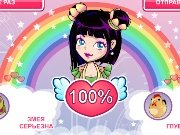 Description: Compatibility test
Did you know that you can pass a test and check you and your guy for compatibility. Try at first to test your names, and then test according to the Chinese horoscope.
How to play:
first, try to take tests on your compatibility by your names. Enter a name and click "Check". You can send a result to your boyfriend or friend by clicking on the top right button.
After that, try a test on the Chinese horoscope. Enter your and your boyfriend's date of birth to get to know what Chinese astrologers are advising to you.
Played: 44838. Added: 9-05-2012, 09:35.. Categories:
Quizzes