Fashion battle game
Follow us on Facebook and Youtube: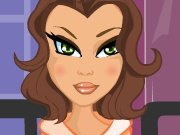 Description: Fashion battle
The ability tochoose a nice stylish outfit quickly is invaluable in recent times, when fashion is takes one of the main places in the life of modern people. In our exciting online game for girls you will go to a fashion battle, where you can quickly test your ability to choose stylish clothes.
The Fashion Battle game is controlled with the mouse. You'll need to pick up clothes for a girl. Clothes has to match the picture. But your opponent will do the same things trying to win. You have to beat an opponent and to choose the right clothes. Clothes, shoes and accessories switches are on the bottom of the screen.