Island Wedding Dress Up game
Follow us on Facebook and Youtube: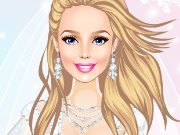 Description: Island Wedding Dress Up
Today is the big day this girl. She is getting married! Place it already chosen. It is an island. But with the dress she had a problem. What to do? So many beautiful dresses and choose only need one. What do you advise her? And what about the hair? In addition, still need to think about the shoes and jewelry. In general, a lot of work, but the wedding is about to begin. All hope for you.
How to play:
In this dress up, you can help her choose a dress for her wedding. They are all beautiful! Use the mouse to choose the wedding jewelry, dresses and hair in a wedding salon. Create the best look for your outfit for the bride.
Island Wedding Dress Up game walkthrough: